EDGE35 BACKPACK by KING KONG
The EDGE35 backpack is our largest standalone backpack. Built with King Kong toughness, and perfect for when you need to carry just a little bit more.
This bag proves to be more than just your average ridiculously good-lookingTM backpack, with a generous 35L internal volume, Fidlock quick release buckles and a internal shoe/wet compartment. With multiple storage zones, the EDGE35 Backpack means business and is here to help you explore and push any boundaries. #believeinyourbag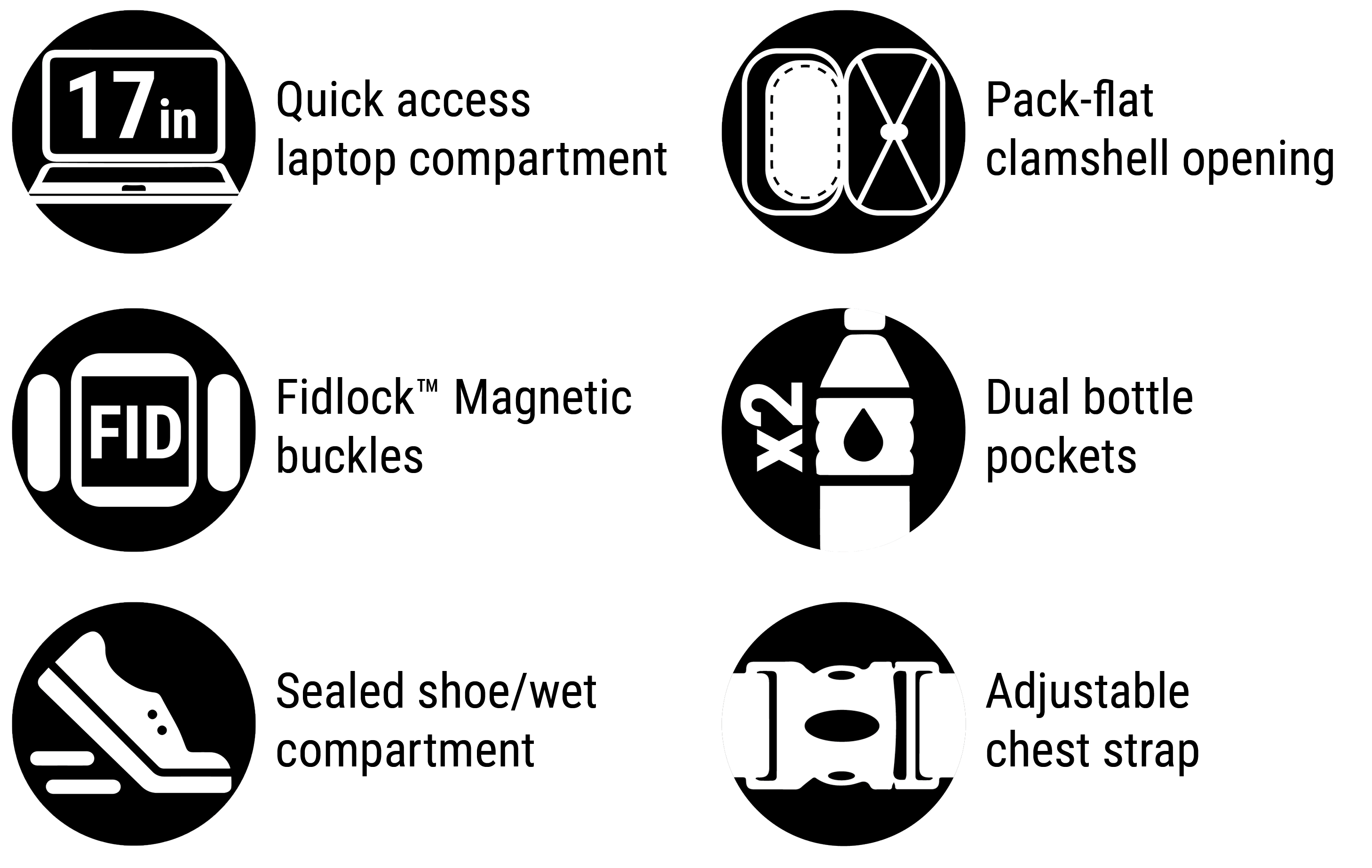 SPECS
CAPACITY: 35 L / 9.2 GAL
BAG WEIGHT: 1.8kg / 4 .0lb
CARRY ON COMPATIBLE?  Yes
WARRANTY: 25 years (against all manufacturing faults)
VELCRO PATCH? x 2. Landscape and Portrait
HEIGHT  50cm / 19.7″
WIDTH  32cm / 12.6″
DEPTH  22cm / 8.7″
FAQ :
Is the bag water proof?
It is water-resistant. This means it will repel water and survive showers very well, but we don't recommend taking it as your dry-bag during a tropical downpour.
How is this different from backpack 2?
Firstly, it is significantly larger. 35L compared with 28L. It also has a lot more organization internally – 2 large storage areas as well an an organization pocket on the front. The packing videos of each bag will give you the best idea of the differences in function and capacity between the bags.