Theragun Singapore Official Reseller
Thinking of Getting a Theragun in Singapore, You came to the right place! ArmourUP Asia is the Official Reseller for Theragun in Singapore. We provide Local Warranty on the product, and Free Same Day Delivery any where you are! Hit us up if you have any question via whatsapp on the bottom right hand corner icon. 
Why Theragun, Theragun is currently the most powerful and well known massage gun in the market. They are the market leader for recovery technology, widely adopted by athletes around the world to improve their sports performance and recovery. Recently they have been very popular among regular gym goer or home user who just wants a deeper massage at the comfort of their home. 
If you are someone who likes a Deep and Hard style of massage every time you visit your masseuse, highly recommend you to try out the Theragun Prime or Pro series. If you only require normal strength and you want to be able to travel with it, can consider the theragun mini.
Theragun also comes out with vibration roller, one level up from your regular foam roller, if you prefer foam rolling over massage gun, can consider trying out the vibration roller and up your foam roller game! It can help to release tension faster and deeper as compared to normal rollers.
Free Same Day Delivery is Available for Purchase Above $250.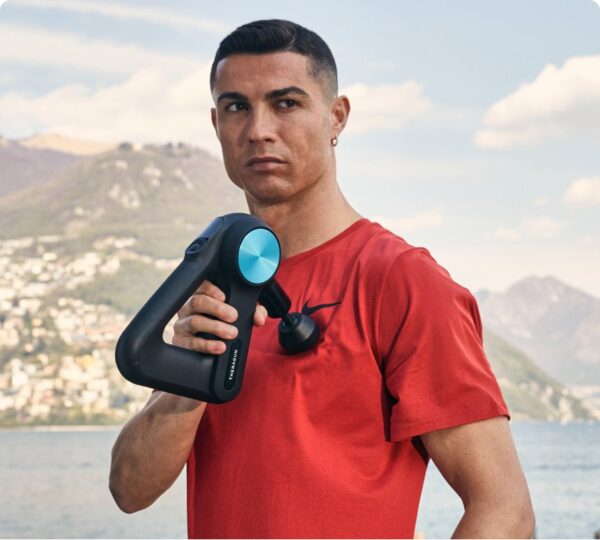 My Body is my weapon. To be the best you need the best recovery. Thats why i choose Theragun.
– Cristiano Ronaldo