Theragun Official Reseller : Review on Gen 4 Mini, Prime, Elite and Pro
Theragun Gen5 is out (Sept 2022), however only will be in Singapore Early Next Year. (Yet to be confirmed). We did a comparison for the Gen 5, Click here to read our take on Theragun Pro Gen 5 vs Gen 4.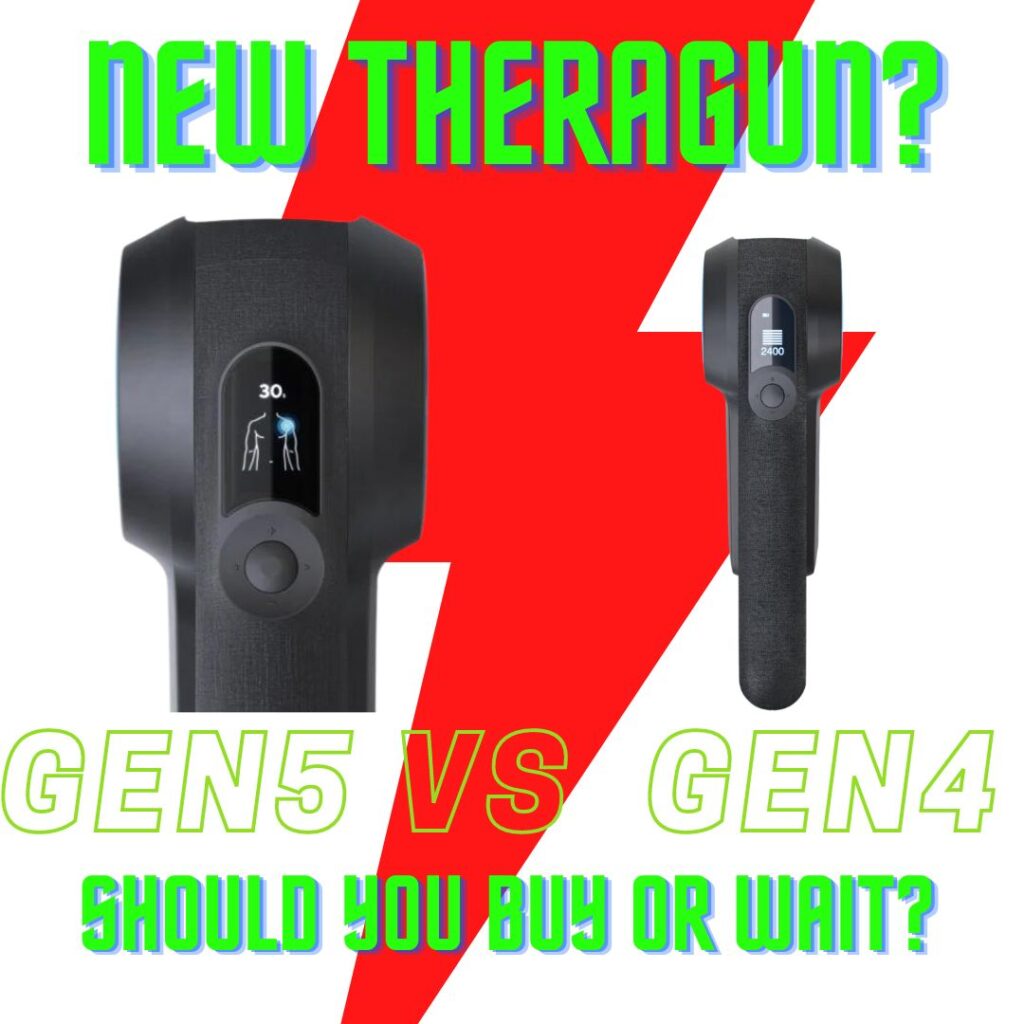 In this Theragun Review, we will layout the new features that has been added to the device and give you our take on which device we think is the best for your needs. If you are looking for the most powerful massage device out there in the market now, continue reading! If you want to learn the basics of what does the specifications (Amplitude, Stall Force, RPM) of the massage gun means, click here.
Theragun Gen 4, is Finally here in Singapore.
We have been selling massage gun and doing review on different models for quite a long time now, and we have a store operating at Orchard Central #06-23. Hope our information is useful and will help have a better understanding on which device might fit you better. Of course if you want to try out the product, visit our store for a demo!
So lets start with the Theragun Review, We will be touching on the noise level, the theragun app, pressure meter, the new super soft attachment and lastly our take on the individual theragun.
Noise Level – In this edition finally Theragun is no longer your Noisy Kind of Gun and it is still as Powerful as before! I believe this will be the main selling factor for Theragun in 2020 as they are now Quiet (Equally quiet as compared to most of the leading massage gun at 55 to 65db) and the Most Powerful Massage Gun in the Market!
All new Theragun App : The App itself is super useful for beginner and i highly encourage you to download it. Regardless of what massage gun you are using, the theragun app will give you information on how you can use your massage gun! Its like a program for you to follow so you know what to do! But of course if you are a long time user for the massage gun, you most like know how much pressure, and which spot you need to release. Then the app is not that big of a use to you.
Pressure Meter : Pressure Meter Comes in 5 different Level, its a indicator of how hard you are pressing. On the app right now anything above the pressure of 1 will be "perfect pressure" and above 5 will be "too hard". I havent fully get the idea on how this pressure is going to help you now, as individual pain threshold is different and doesnt mean the more pain you feel the better it is.. it still depends on the technique you use to release the muscle. In the end what we want to achieve is a relaxed muscle and not a bruise up muscle.
Super Soft Attachment : New addition to the theragun Attachment Family is the Super Soft Attachment with a Replaceable Foam like Material, this cushion style attachment absorbs alot of impact off the theragun and make it feels like a vibration device. Might have more usage from the therapist side treating injured patient. For normal user this might not have that much of a use in my opinion right now.
Theragun Review
| | |
| --- | --- |
| Theragun Elite Review : Theragun Elite is the in-between unit for the 16mm Range for Theragun. We dont have this model in store, because this device power output is not too far off from the Theragun Prime. Main difference for Elite is that it has a 40lbs stall force and prime is at 30lbs. I dont think you will be able to tell the difference, for that additional 10lbs in stall force. Sound wise also not too far off, prime, pro and elite is equally "quiet" this time round. What you are paying for is the extra case and maybe a nicer looking exterior with the led screen. Lastly both elite and prime only comes with 1 year of warranty and both are having inbuilt battery. Meaning if the battery spoils after the warranty period, there is nothing we can do about it. If you are looking to get a more premium Theragun. Highly recommend the Theragun Pro. | |
Theragun Pro Reviews: The highest range for the Theragun series. Is it worth the price tag for $899. I would say yes, if you are a physiotherapist or a personal trainer who uses the Theragun very often. The main value comes in the detachable battery X2. This means that you can use one battery and charge one battery, this will give you endless amount of power if you are using it on your client. If the battery spoils, you still have the option to purchase additional battery instead of throwing the whole device away. Plus theragun pro comes https://www.armourupasia.com/shop/theragun-mini-latest-model/with 2 years of warranty on the Theragun Body! Theragun Pro is currently the strongest massage gun available in the market, 16mm amplitude and 60lbs of stall force! Doesnt mean that the harder the gun hits, the better it is, but if you need the extra force. Theragun is the one for you!
Theragun Prime Review(Top Recommendation): This round actually, i would recommend taking a look at the cheaper model: Theragun Prime its more usable as compared to the Previous cheaper model which only comes with a 60min battery life and after a year of using it we have customer complaining that the battery life drop to about 30min.. and worst for the LIV which only come with a 45min battery life. This time round all unit can last up to 120min because of the newly upgraded motor which is more energy efficient! And Plus Plus the new Elite and Prime comes with Standard Ball, Thumb, Dampener and Cone attachment, Which you do not have to purchase separately at $35sgd each! These are the 4 more often used attachment in my opinion! With a 30lbs of Stall Force and 2 hours of battery life this will be more than enough for normal use! And its at 16mm in Amplitude! The strength is really not too far off from the Pro! You can get a deep tissue massager without breaking your wallet for the theragun pro this time round! One last plus point is that, Theragun Prime is actually smaller and lighter than the Pro Model and only weighs 1kg as compared to the Pro which is 1.2kg! This will be our overall winner!
*We welcome you to visit our store for a demo, always good to have a feel on the product to find out which device suits you better! We are at Orchard Central #06-23, open daily 12 to 8pm. For more information. Click here.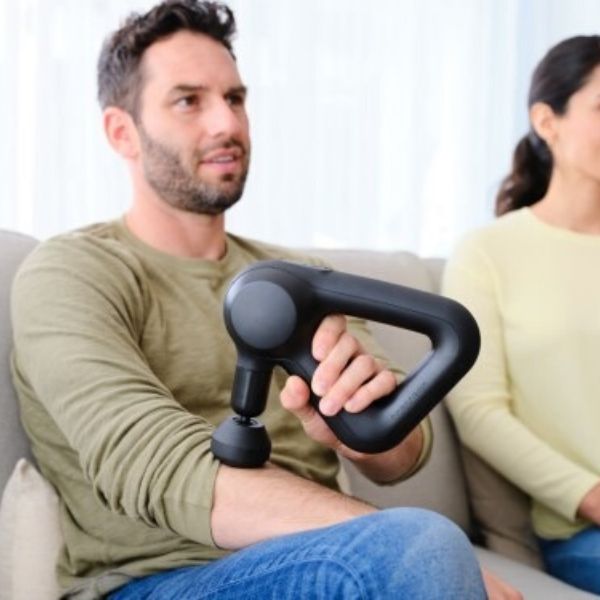 | | | | | |
| --- | --- | --- | --- | --- |
| | Pro | Elite | Prime | Mini |
| Price | $899 SGD | $639 SGD | $469 SGD | $319 SGD |
| Amplitude | 16mm | 16mm | 16mm | 12mm |
| Stall Force | 60lbs | 40lbs | 30lbs | 20lbs |
| Weight | 1.3kg | 1kg | 1kg | 650g |
| Battery Life | 150min (1 Battery) Comes with 2 Battery | 120min (Non Removable Battery) | 120min (Non Removable Battery) | 150min (Non Removable Battery) |
| Attachment | 6 Attachment (Super soft, Standard Ball, Thumb, Dampener, Wedge and Cone) | 5 Attachment (Standard Ball, Thumb, Dampener, Wedge and Cone) | 4 Attachment (Standard Ball, Thumb, Dampener, and Cone) | 1 Attachment (Standard Ball) |
| Pressure Meter | Yes | Yes | No | No |
| Bluetooth to APP | Yes | Yes | Yes | No |
| Warranty | 2 Years | 1 Year | 1 Year | 1 Year |