What you need to know about Compex Ayre : Air Compression Boots.
What is a Air Compression Boots/ intermittent pneumatic compression?
What it does? How can it help you?
When should you it?
Should you get one?
Why Compex Ayre?
What is a Air Compression Boots/ intermittent pneumatic compression?
Air Compression Boots is a therapeutic product using intermittent pneumatic compression. When exercising, the body builds up lactate level as a biproduct of muscle contraction. Compex Ayre uses a dynamic pulsing compression up the limbs in waves for the duration of its use, which helps promote quick healing. Sit back, power up the boots, and enjoy your recovery for up to 3 hours anywhere on a single charge.
How can it help you?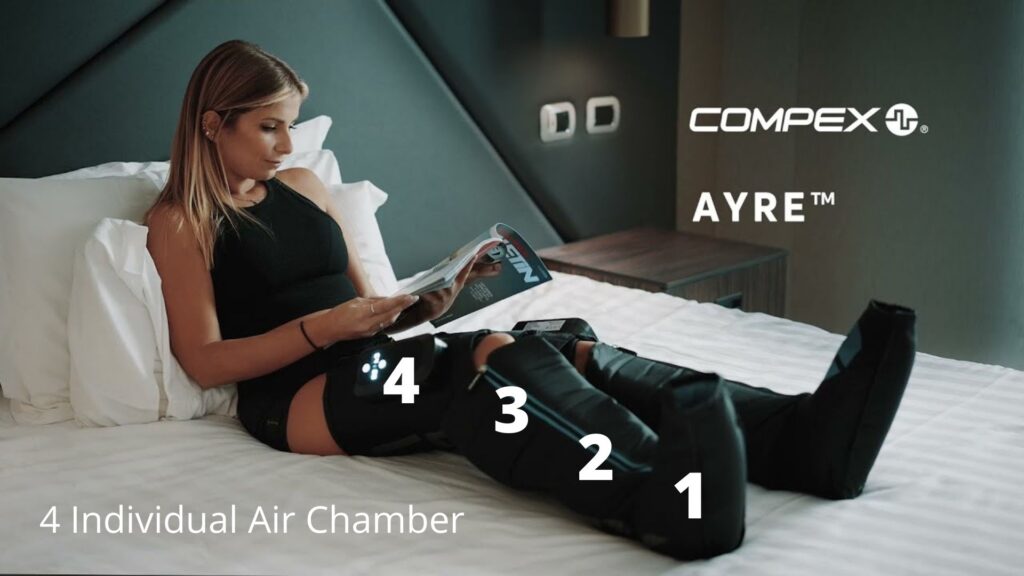 Studies has shown that after using a intermittent pneumatic compression (IPC) post workout for 30min achieve better recovery as compared to people who does nothing (passive recovery). A IPC device aids in clearance of Blood Lactate, people who does active recovery achieve similar results in recovery as compared to the IPC device group. So if you are someone who are really active and are looking for a device that can help you save time and recover while you are doing other things.. you can consider a Air Compression Device.
When Should you use it?
It is recommended to use the device post workout for 30 to 45mins. Best to keep the feet flat or elevated. There is no restriction in how many times you can use the device in a day. Recommended to use it straight after training or before you go to bed.
Should you get one?
If you are someone who does alot of endurance training, heavy legs training, training 2 times a day, or just looking for something to optimize your recovery. Compex Ayre is something worth considering. You can recover while you are on bed, reading a book, watching tv or even doing work.
Why Compex Ayre?
Compex Ayre is one of the most portable and powerful Air Compression device in the market. Totally Wireless, and easy to start and stop with a press of a button. Very Compact so you can bring it anywhere you go. Powerful Compression up to 120mmhg! 3 hours of battery life or you can choose to connect the charger and use it. Easy to clean interior and exterior just use a cloth to wipe it down after use. Comes with 2 Years Compex Warranty!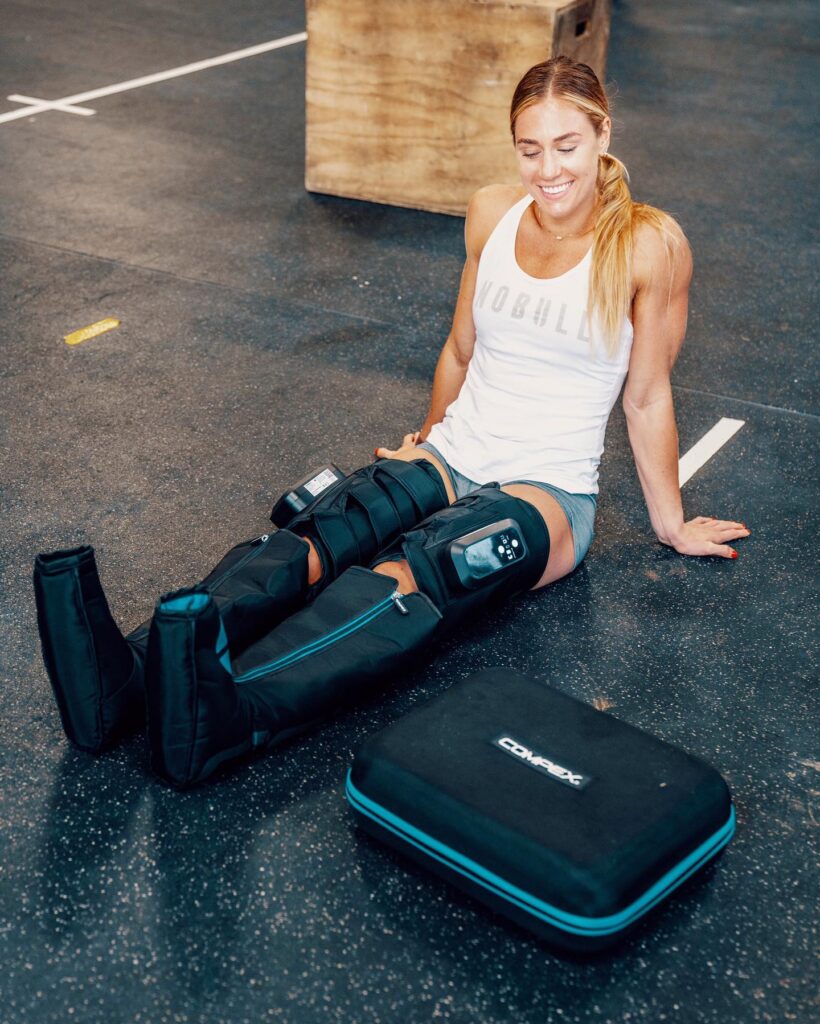 Optimize your recovery today!
More On Compex Ayre..