Description
Women's Foam Core Lifting Belt 5″ by Harbinger
Wearing ill-fitting clothing can be a horrific experience and lifting belts are no different. Why should ladies wear belts that are meant for men when they just don't fit right? Harbinger's Women's Foam Core Lifting Belt is specially designed for women for a closer fit! Now available at ArmourUP Asia!
 
Designed specifically to fit female waists, the Women's 5″ Foam Core Belt was our first gender-specific belt and remains a top-selling item in our women's program!
 
Created to fit snugly between rib cage and hip bones, our Women's 5″ Foam Core Belt features proprietary foam core that is both firm and flexible. The extra wide 5" belt has a 2" support strap with steel roller buckle that tensions tight for stabilizing support on your lower back, and engages your abdominal cavity to help prevent injury while lifting. The abrasion-resistant face exterior stands up to every day use, while the plush tricot lining is comfortable and helps maintain muscle warmth during workout.
 
We're told its also a very stylish belt in pink/black… but we'll let you judge that for yourself.  BIG BONUS — our exclusive quick release closure system means fast on/off when lifting on time!
 
Size Guide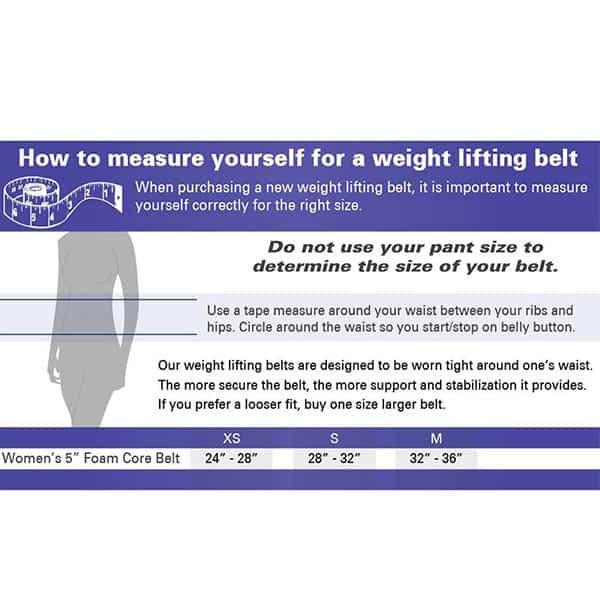 Care Instructions
While it's unlikely your belt will get very dirty you can still wipe it down with a damp cloth as needed. If you sweat a lot and want to keep it fresh you can wipe down after each use to avoid any build-up.