Mini Backpack by King Kong
Everything you love about our Backpack II has been compressed into a smaller form. With a capacity of 4.5 gallons, the Mini Backpack is a compact, carry-on eligible bag that's spacious and crafty enough to carry all your gym gear and accessories. It's designed for breathability, comfort and a contoured fit. This is the ideal backpack for regular travellers who want to take their workout with them.
You'll spend less time rustling around the bottom of your bag and more time making gains in the gym thanks to the Mini Backpack's numerous convenient pockets. It has a padded valuables pocket with dedicated sleeves, and a pair of pockets for your water bottles or shakers. The protected laptop sleeve fits a computer up to 15 inches, and the shoe compartment allows you to carry a pair of sneakers on the outside of the backpack.
The Mini Backpack is highly durable due to its military spec. 1000D nylon construction. The rip-stop nylon lining is light but brutally tough. The YKK zippers are the world's best, while the quick-release buckles are made from carbon steel to give them a breaking strength of 4,400 pounds. Even after years of loyal service, your backpack will still be fighting fit.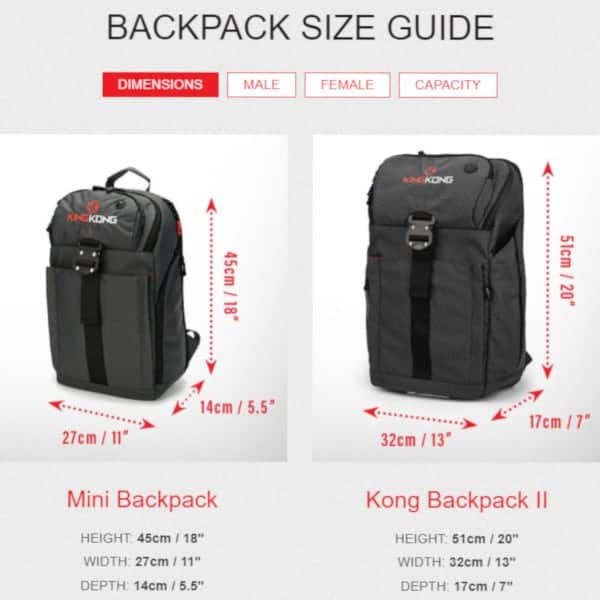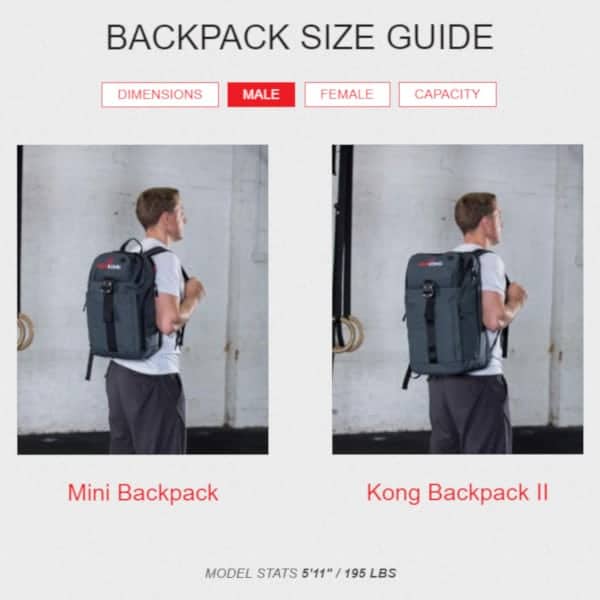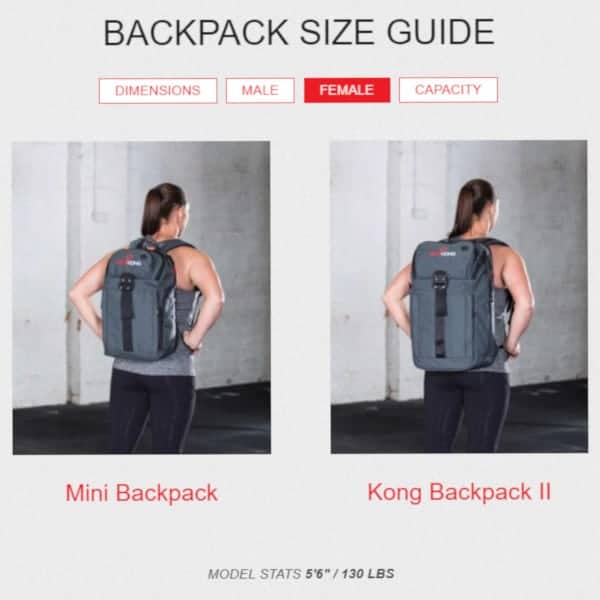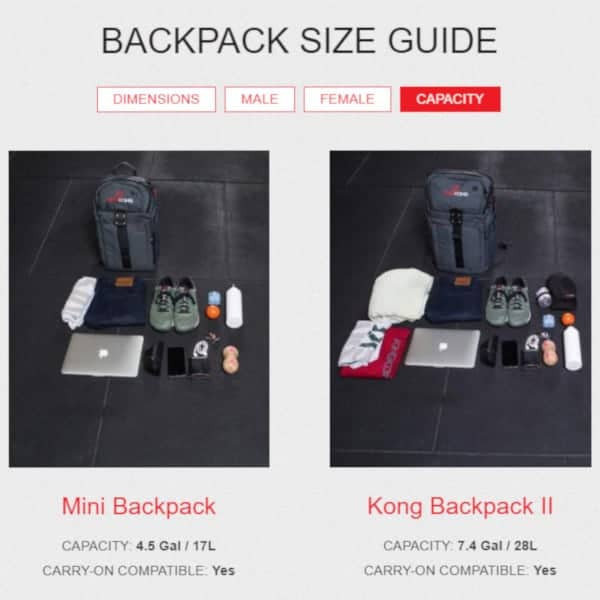 THE BACKSTORY
We wanted to Build a Better Backpack from the ground up.
We wanted to design, build and test a class-dominating backpack for gym, work and travel.
Having spent the best part of the last 20 years biking, running, busing and generally commuting to and from, gyms, sports grounds, beaches (…and the workplace), our list of functional requirements was long and distinguished.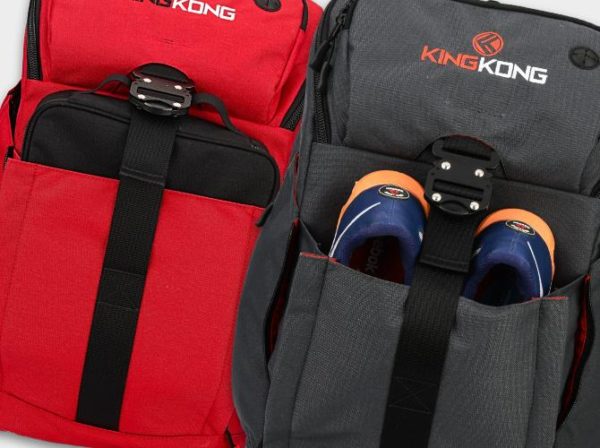 EXPANDABLE FRONT POCKET
Intelligently designed to help preserve valuable internal space. Perfect for a Meal Bag Insert* or allowing your shoes to breathe. * (sold separately)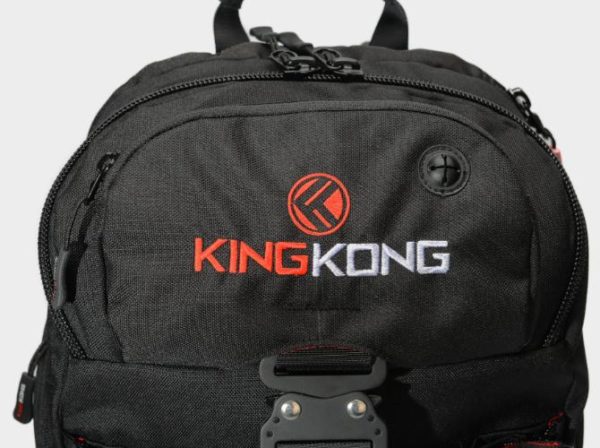 MILITARY SPEC.1000D NYLON
This is the toughest in the game.
After 2-3 years of use, nylon will still look brand new unlike polyester.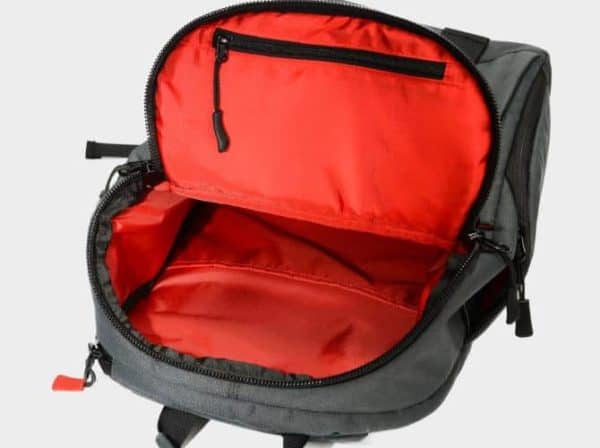 RIP-STOP PADDED NYLON LINING
A light internal lining material that is as beautiful as it is brutally tough. Prevents tearing and is backed by a generation guarantee.
The top pocket includes high-density EVA foam padding to protect your valuables. Separate sleeves cradle your wallet, accessories and phone (with headphones outlet) while making them easy to access.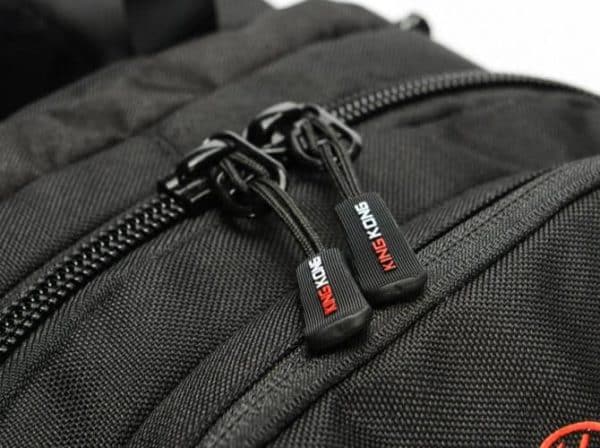 ULTRA-TOUGH #10 YKK ZIPPERS
The best zippers in the world, bar none.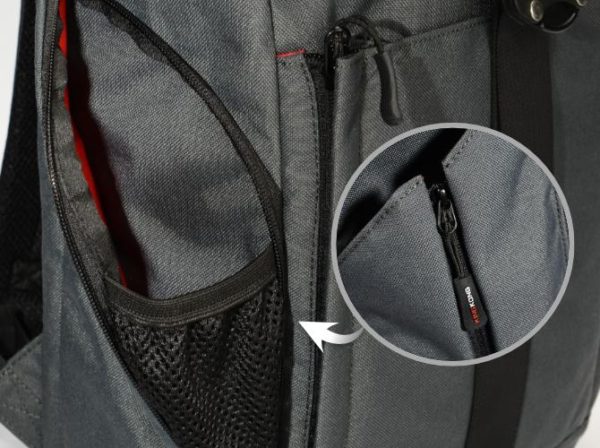 EXPANDABLE POCKETS FOR BOTTLES & SHAKERS
Designed to suit your active lifestyle. Stay hydrated all day long.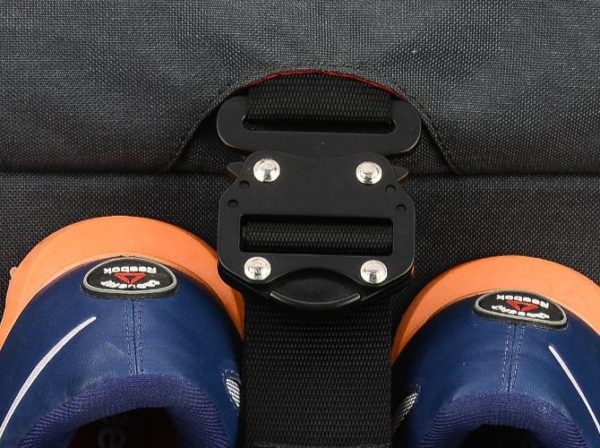 QUICK-RELEASE CARBON STEEL BUCKLE
This buckle is virtually unbreakable! With a 4400lb breaking strength, your shoes aren't going anywhere.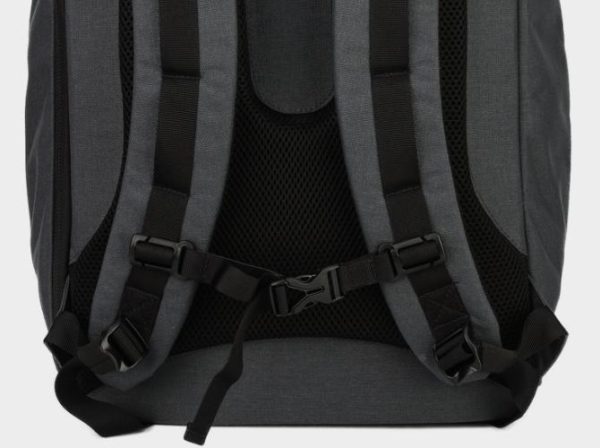 ERGONOMIC PADDED STRAPS & BACK PLUS REMOVABLE STERNUM STRAP *
Optimised for comfort. Contoured padding and straps prevent fatigue.
* Backpack II model
List of functional requirements
Generous internal area for all our precious gear.
Quick access valuables pocket – padded for protection, separated for organization.
Numerous pockets in different sizes for all the accessories and gear we bring carry day – to the gym and to work.
Protected laptop sleeve – up to 15in.
Water bottle/shakers pockets – one on each side.
Shoe compartment/area that doubles as a meal bag insert area. Separated from the internal area of the bag to avoid dirt and odor
Breathable, comfortable and contoured fit.
Carry-on size – there's nothing worse than checking-in a backpack
Unrivalled Quality – amazing materials turn a great design into a truly great bag
Military spec. 1000D nylon. This is the toughest in the game – no surprise this is used on more high-end packs than any other material.Nylon webbing and thread. Initially, its almost impossible to tell the difference between this and cheaper polyester (without doing a burn test), but after 2-3 years of use, nylon will still look brand new.
Rip-stop nylon lining. A light internal lining material that is as beautiful as it is brutally tough.
YKK zippers – The best zippers in the world, bar none.
Heavy-duty buckles. Check out the buckles we are using (above). Quick- release buckles made from carbon steel with a black epoxy finish. Their 4400lb/2000kg breaking strength might well be the definition of over-engineering – and we think they look really cool.