Nylon Lifting Belt 4″ by Harbinger
Harbinger's Nylon Lifting Belt 4″ offers the perfect blend of comfort and support for all your lifts! Unlike leather lifting belts which are stiffer and use the buckle with prong method of securing the belt, this belt is made of nylon which is softer and more comfortable, and a Velcro fastening method which is easier to adjust. The 4″ width also means that the belt is not bulky, making it more suitable for functional fitness workouts when the belt can be worn throughout to provide support.
 
Key Features
Full 4" wide belt with 3" support strap helps protect lower back and abdomen
Flexible nylon web core moves with body
Heavy gauge steel tensioning buckle customizes fit
Sizing Guide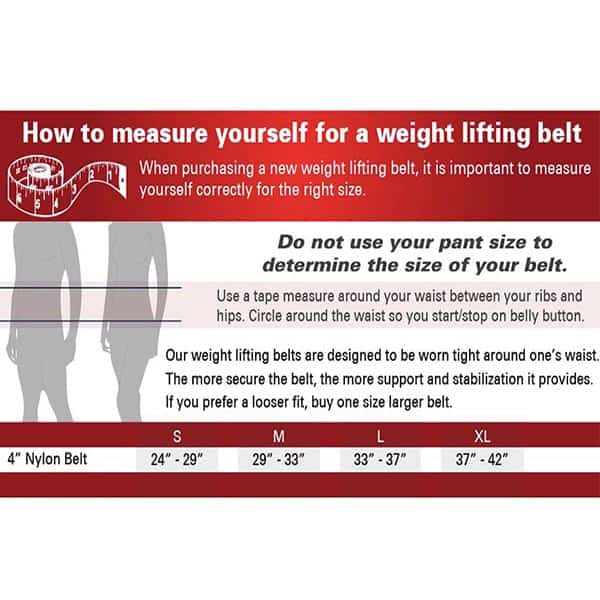 Care Instructions
While it's unlikely your belt will get very dirty you can still wipe it down with a damp cloth as needed. If you sweat a lot and want to keep it fresh you can wipe down after each use to avoid any build-up.