SKINS Men's Compression Long Tights 5-Series – Black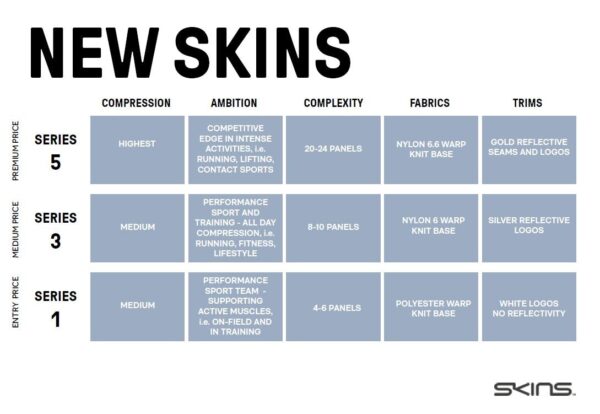 SERIES 5
SUPPORT WHERE YOU NEED IT
Our elite compression supports active bodies.
The sophisticated paneling wraps the muscles, limiting damage
from muscle oscillation and assisting in the acceleration of blood
back to the heart.
Engineered to maximise performance in competition and training.
Power on.
INTENSE PERFORMANCE
Full length tights designed for High Intensity
activity.
Firm support for the glutes, quads and
hamstrings while reducing muscle oscillation,
meaning you can go faster for longer.
Your new secret weapon when training,
competing or tearing up the track.